Sale!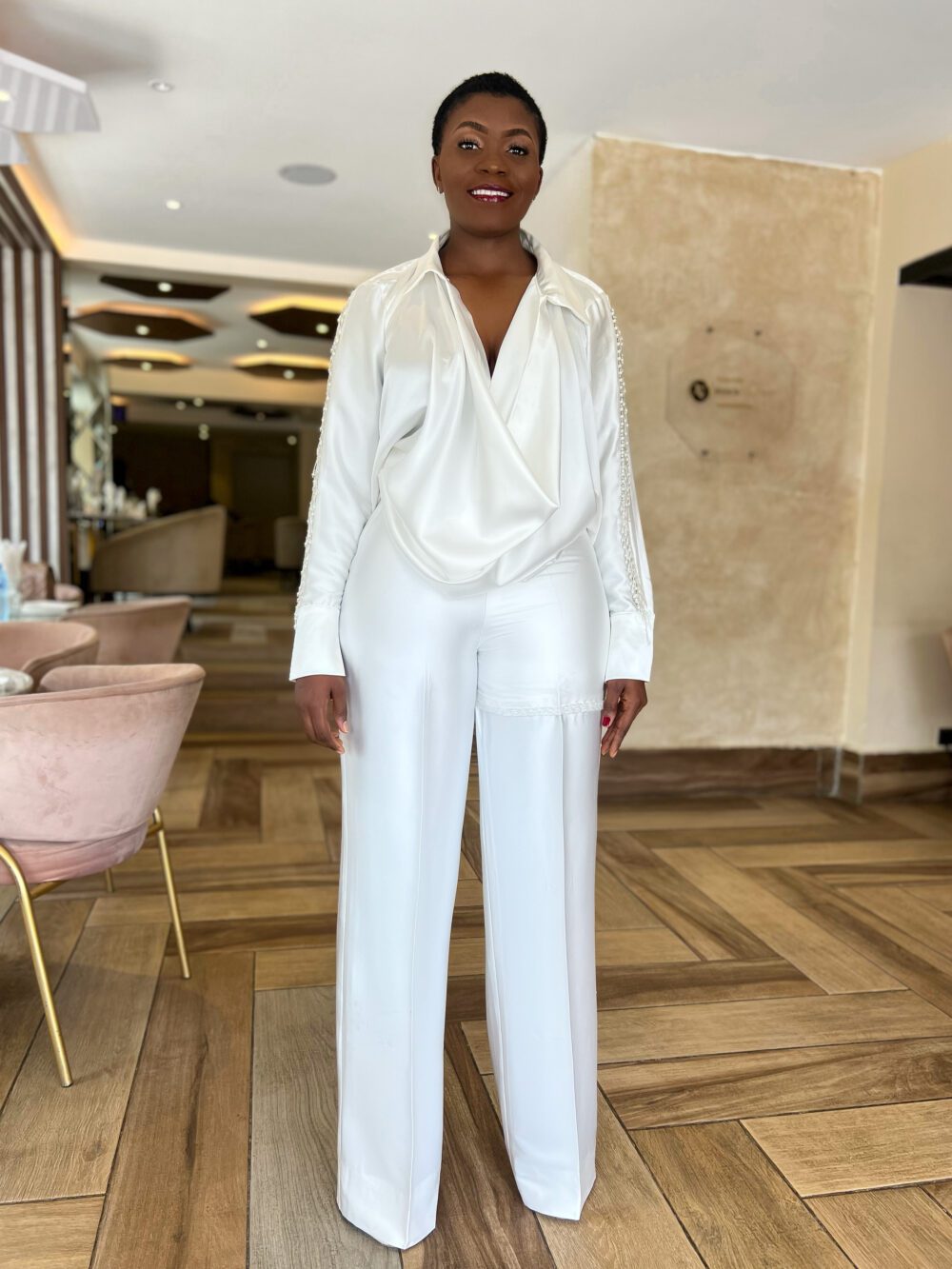 CUSTOM PAIR IN WHITE
The Fully beaded Custom Pair has been a Major bestseller.
Features a collared Draped neck, with dropping beads at the side of each sleeve & a slightly curved beaded design on one leg of the pant.
A Luxuriant and elegant pair every Ladydeluxe should own.
LADYDELUXE: Draped Top with Beaded Wide leg pants.
FABRIC: Dutchess silk
FIT: True to size
MODEL: 5'4 Wearing a size 10
CARE: Gentle Dry-clean only.