Sale!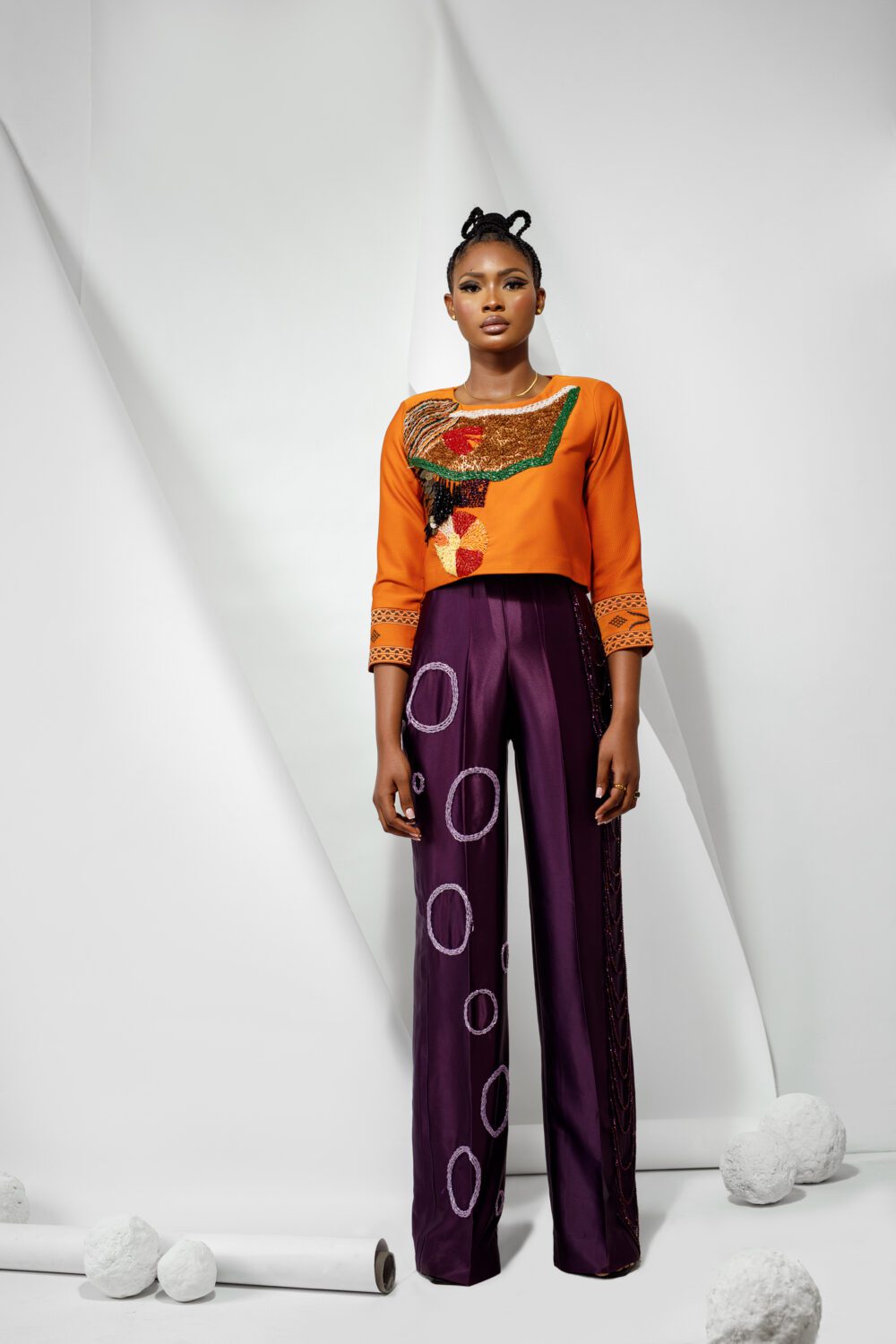 ULO TOP x OZIOMA PANT
The Most Multifunctional Pair.
Ulo top made with our Signature embroidery on sleeve & a Fully beaded goodness that takes up
to 120 hours is a MUST HAVE & definitely a SHOW STOPPER .
Every details in Ulo top was consciously created to cause a Double stare .
Pair her with the Fully beaded Fun & functional Ozioma Pant for a WOW Look .
This pair is definitely a Classic !!!!
Round neck beaded top with beaded wide leg pant
FABRIC: Silk Dutchess
FIT: Free fit
MODEL: 5'11 wearing a size 8
CARE: Dry-clean only.